I received this book for free from Audible, Edelweiss, Purchase in exchange for an honest review. This does not affect my opinion of the book or the content of my review.
Stalking Jack the Ripper by Kerri Maniscalco
Series: Stalking Jack the Ripper #1
Published by Little Brown Books for Young Readers on September 20, 2016
Genres: Historical Fiction, Mystery, Young Adult
Pages: 336
Source: Audible, Edelweiss, Purchase
Goodreads


Amazon •
Seventeen-year-old Audrey Rose Wadsworth was born a lord's daughter, with a life of wealth and privilege stretched out before her. But between the social teas and silk dress fittings, she leads a forbidden secret life.

Against her stern father's wishes and society's expectations, Audrey often slips away to her uncle's laboratory to study the gruesome practice of forensic medicine. When her work on a string of savagely killed corpses drags Audrey into the investigation of a serial murderer, her search for answers brings her close to her own sheltered world.
There are two things that I will always watch or read about: Victorian London and Jack the Ripper. When I saw the synopsis for Stalking the Jack Ripper I was like sign me up because I am definitely reading that book! I was sold on this book by the synopsis alone, I mean who doesn't want to read about a young woman of society bucking tradition to become a female forensic scientist. Her first case study just happens to be the Jack the Ripper. I thought I couldn't want to read this anymore than I already did then they released the cover. I know they say you aren't supposed to judge a book by its cover but can I take a moment to say, wow it's gorgeous.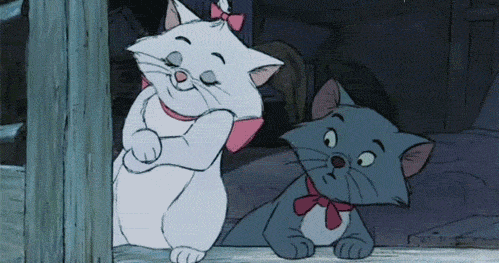 I am sad to say I started this book when at the beginning for September because the publisher generously let me view the ARC. Then, I hit this two week reading slump; ugh. I was able to pick up the audiobook and listen to the rest of the story while I was at work. It may have taken me longer to finish Stalking Jack the Ripper than I intended. But, it was worth because Stalking Jack the Ripper is a creepy romantic thrill ride. I have to say I really enjoyed the experience.
Stalking Jack the Ripper is a murder mystery first. I have to say on that aspect I was kept guessing the entire time. I had no idea who the real identity of Jack might be. I really enjoy a good murder mystery that keeps me guessing until the end.   I found the forensic pictures really added to that creep factor. The reason I am so fascinated by anything to do with Jack the Ripper is that he could have been anyone. From a governess, to a fish monger, to a high born person of society. The actual Jack the Ripper was never caught. There is something truly terrifying about the mind of serial killer, especially one for all intents and purpose got away with it. I have always thought people are the real monsters not some boogey man who lives under your bed. I have to admire the strength and the will of a young woman that is willing to try to step inside the mind of a killer in order to stop him even that means turning in someone she loves.
But Stalking the Jack the Ripper is also a coming of age story during the Victorian era. A time that always fascinated me because it is time when society was on the brink of change. A woman's place in life was still to marry and bear children. Some women were willing to buck tradition and go after what they wanted. Even, gasp, pursue careers as doctors or forensic scientists. Audrey Rose is one of those determined young women bent on following her heart. I like historical fiction in which the heroine is actually a modern heroine who buck tradition in order to follow her dreams.
After the way this book ends I hope this isn't the last we will of Audrey Rose and her beau. I would definitely read more of the crime solving adventures.