I received this book for free from Arc Tour, Netgalley, Publisher in exchange for an honest review. This does not affect my opinion of the book or the content of my review.

So I Married a Sorcerer by Kerrelyn Sparks
Series: Embraced #2
Published by St. Martin's Griffin Genres: Fantasy, Romance
Source: Arc Tour, Netgalley, Publisher
Goodreads


Amazon •

So I Married a Sorcerer
The Embraced Series
By Kerrelyn Sparks
Kerrelyn Sparks is no stranger to the New York Times bestseller list, as her massive fan base couldn't seem to get enough of her Love at Stake series. Sparks then introduced her extraordinary fantasy romance series, The Embraced, with How to Tame a Beast in Seven Days last March. Set in a medieval mythical world, the series follows a special group of people with powers born when the two moons of the world form an eclipse. Now comes the captivating second installment, SO I MARRIED A SORCERER (St. Martin's Paperbacks; August 29, 2017), where readers meet Brigitta, our fierce and powerful new heroine.
Growing up on the Isle of Moon, Brigitta knows nothing of her past, except that she is Embraced: born with powers that forced her into hiding. Everything changes when she learns she's a princess, hidden away from her villainous half-brother who now rules the kingdom. But he knows about Brigitta, and he'll do anything to get her back. Unless a certain roguish pirate has anything to say about it.
Rupert is both an infamous pirate and a sorcerer with the power to harness the wind. He's been waiting nineteen years for revenge—and he needs Brigitta to get it. What begins as a kidnapping of the fiery beauty turns into a fierce attraction. But can he win the captive princess's heart?
Filled with romance, adventure, and a vividly imagined new world, SO I MARRIED A SORCERER is a fantasy in the vein of Game of Thrones with all the fun of The Princess Bride. Audiences will become enthralled with spunky Brigitta and her misunderstood captor, in a world where passion, fantasy, and royal intrigue collide. The characters put everything on the line as it is not just their relationship at stake, but their survival as well.
About the Author

Kerrelyn Sparks is best known (so far) for the Love at Stake series, which has hit as high as number 5 on the New York Times list and 22 on the USA Today list. Visit Kerrelyn on Facebook, Twitter, or her website, http://www.kerrelynsparks.com/.
SO I MARRIED A SORCERER:
The Embraced Series
By Kerrelyn Sparks
Published by St. Martin's Paperbacks
**On Sale August 29, 2017**
Mass Market Paperback | $7.99
ISBN: 9781250108234| Ebook ISBN: 9781250108241
Now it is time for the review.
So I Married a Sorcerer is book two in the Embraced series. These books are about four adopted sisters finding love and making their own destiny. I have to say that I really enjoy this fantasy world that Kerrelyn Sparks has created. It is a land full of magic and mystical creatures. It even has dragons!!!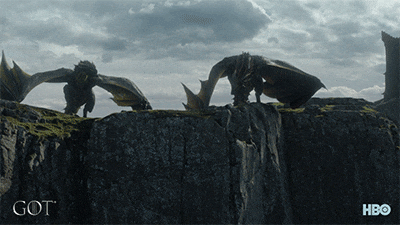 On that note, I have to say I enjoyed So I Married a Sorcerer even more than the first book in the series. This book is about Brigitta. She has just found out that she is the long lost sister to the King of a land called Tourinian. Her brother, the King, has come to collect her because he needs an heir. But, there is another that gets to her first and this man kidnaps her because he plans to ransom her to the King. The man who kidnaps Brigitta is a famous Sorcerer Pirate called Rupert.
But, Brigitta is not some helpless damsel. She has plans to figure out what the famous pirate is hiding and then make her own destiny. I must admit, I really liked Brigitta. She is just the right amount of naive and spunky. There is a scene in a cave by a pool of water that cracks me up. Because, Brigitta has been raised by nuns her knowledge of men and their bodies is definitely lacking. It was a scene that was endearing and definitely funny. Especially, since her protector Sister Fallyn is so scared that the only things Pirates want is to ravish fair maidens. I gotta agree Brigitta that I might let a hot noble pirate ravish me.
I also liked Brigitta's spunk because she did not just sit around and wait for her hero to do all the work.  I liked that she was willing to fight for her love.  I liked most of all that she was willing to fight for herself.  Most of the times in fantasy stories the men control the fate of the land and women are usually just along for the ride.  In So I Married a Sorcerer, it takes a strong spunky heroine, like Brigitta to make a man see that he needs an equal and not some simpering miss.
I thought So I Married a Sorcerer was fun book. I really enjoy a good cheesy fantasy romance every now and then, and this book delivers that. This story was full of adventure, intrigue, and of course, ravishingly sexy fun times. Each story is the love story of one sister. I like how there is one enemy that is tying each story together. I am definitely curious how it will all be tied up in the end.