I received this book for free from Edelweiss in exchange for an honest review. This does not affect my opinion of the book or the content of my review.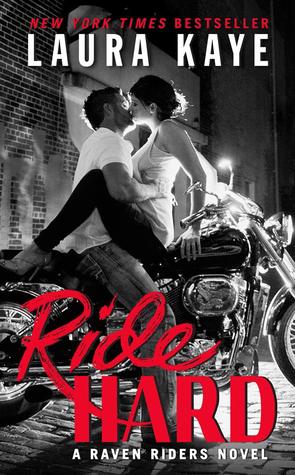 Ride Hard by Laura Kaye
Series: Raven Riders #1
Published by Avon on April 26, 2016
Genres: Contemporary, Romance
Pages: 320
Source: Edelweiss
Goodreads


Amazon •
A shy and distrustful woman running from a controlling ex-fiance seeks shelter with an outlaw motorcycle club with a tradition of protecting those who can't defend themselves, and falls under the watchful eye of the club's mysterious and intense leader who's intent on discovering all her secrets

Brotherhood. Club. Family.

They live and ride by their own rules.

These are the Raven Riders . . .

Raven Riders Motorcycle Club President Dare Kenyon rides hard and values loyalty above all else. He'll do anything to protect the brotherhood of bikers—the only family he's got—as well as those who can't defend themselves. So when mistrustful Haven Randall lands on the club's doorstep scared that she's being hunted, Dare takes her in, swears to keep her safe, and pushes to learn the secrets overshadowing her pretty smile.

Haven fled from years of abuse at the hands of her criminal father and is suspicious of any man's promises, including those of the darkly sexy and overwhelmingly intense Ravens' leader. But as the powerful attraction between them flares to life, Dare pushes her boundaries and tempts her to want things she never thought she could.

The past never dies without a fight, but Dare Kenyon's never backed down before . . .
I have been in this mini reading slump. I knew I needed to read something that was full of romance. Something that would get my reading juices flowing again. I didn't even know what this book was book was about but in the word of Shia Labeouf, I knew I just needed to "just do it" aka in my world just read it. Ride Hard was everything I was looking for to help get me back in the reading swing of things.
I am a fan of Laura Kaye's Hard Ink series. When I saw this book up for request I was all over it like white on rice. Like I have said before, I didn't even know what it was about. I just knew it had: motorcycles + hot guys + Laura Kaye's writing = a must read for me. To my utter delight Ride Hard is a spin off series to the Hard Ink series. It is about the MC that helped Nick and his team. It stars the president Dare and one of the women they rescued from the Church Gang, Haven. I really enjoyed the chemistry between Dare and Haven. There were times I had to fan my face because it was so hot hot!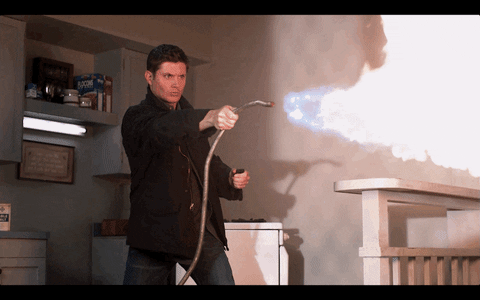 I liked that the growth of Haven from a shy timid person to a fierce badass willing to anything to protect those she loves. Ride Hard was story about growth. Dare thinks he is too old and full of too much baggage for Haven. Of course, he tries to deny the attraction at first. Sometimes, age is just a number. Sometimes, it is also about maturity. Both Haven and Dare have a lot of baggage they have been carrying around. Sometimes, making a relationship is about finding someone else to help lighten the load. That is what I liked about this book it was a love story about two people lifting each other up out the darkness. I am looking forward to next book because I can't wait to find out which Raven gets their heart stolen next.
If you are like me and are looking for a good book that has action, not too much angst, and smoking hot love story then read Ride Hard.