I received this book for free from Publisher in exchange for an honest review. This does not affect my opinion of the book or the content of my review.
Optimists Die First by Susan Nielsen
Published by Random House on February 21, 2017
Genres: Contemporary, Young Adult
Pages: 224
Source: Publisher
Goodreads


Amazon •
Life ahead: Proceed with caution.

Sixteen-year-old Petula De Wilde is anything but wild. A family tragedy has made her shut herself off from the world. Once a crafting fiend with a happy life, Petula now sees danger in everything, from airplanes to ground beef.

The worst part of her week is her comically lame mandatory art therapy class. She has nothing in common with this small band of teenage misfits, except that they all carry their own burden of guilt.

When Jacob joins their ranks, he seems so normal and confident. Petula wants nothing to do with him, or his prosthetic arm. But when they're forced to collaborate on a unique school project, she slowly opens up, and he inspires her to face her fears.

Until a hidden truth threatens to derail everything.
I liked Optimists Die First but I didn't love it was a solid 3.5 star read. It is a story about grief. It is a story about the guilt we feel after grief. It is a story about the coping mechanisms we develop to deal with grief. I think the story handles the grief aspect very well. Because, one thing is for certain grief changes a person. I will get personal for a minute. When I was 11 my grandpa was diagnosed with cancer. For three years I watched him try to fight it, struggle with and eventually die from cancer. I went through the same emotions as Petula. I was in shock, mad, and depressed for a whole year. Just like Petula, my anxiety issues got worse while going through grief. I still struggle anxiety issues to this day.
On that note, these reasons are why I can relate to Petula. I really liked her because it is so easy to fall into a routine of just living. She lost her baby sister in a tragic accident. She blames herself. She has become a pessimist, a fatalist, and is so full of anxiety and OCD. She is just living life but not really enjoying life until she meets a boy. This story is not a story about a man coming in and making your life and solving your problems. I like that is story is about facing fears. It is a story of healing. I like that Petula goes to counseling. You need friends, lovers, and even professionals to help you through.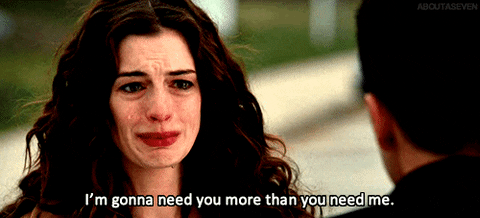 Grief is not something you can snap your fingers and you magically healed. Somedays maybe better than others. Like I said before you may not come out on the other side the same person. I liked that aspect that Petula and Jacob even discuss if they would have been have even connected if they had met before the tragedies.
My only complaint is I wish there a more concrete ending. I get why it ended that way.  Nothing in life is certain.  The only thing anyone can do is keep living life the best they can. Life is not always sunshine and roses but you can't live it waiting for the other shoe to drop all the time. Anxiety is sometimes quirky but it also serious too. I like that this story shows Petula in counseling because professional help is nothing to be ashamed of. Even though, I know Petula, is a character in a story, I came to care for and wish her all the best. That to me is the sign of a pretty good when I find myself caring about a characters well-being. I just have to say I loved the cat video. Now I need to find a video of scene of Wuthering Heights acted out by cats.