I received this book for free from Edelweiss in exchange for an honest review. This does not affect my opinion of the book or the content of my review.
This review contains spoilers. Read at your own risk.
Hell Breaks Loose by Sophie Jordan
Series: Devil's Rock #2
Published by Avon on July 26, 2016
Genres: Contemporary, Romance
Pages: 368
Source: Edelweiss
Goodreads


Amazon •
Hell hath no hunger like a man let out of a cage . . .

Shy and awkward, First Daughter Grace Reeves has always done what she's told. Tired of taking orders, she escapes her security detail for a rare moment of peace. Except her worst nightmare comes to life when a ruthless gang of criminals abducts her. Her only choice is to place her trust in Reid Allister, an escaped convict whose piercing gaze awakens something deep inside her. Reid is nothing like her other captors.

He's tougher, smarter…and one blistering look from him makes her hotter than any man ever has.

Reid spent years plotting escape and revenge . . .years without a woman in his bed. For this hardened felon, Grace Reeves isn't just out of his league—she's from another planet, but that doesn't stop him from wanting her. Escaping Devil's Rock was tough, but resisting this woman could be the end of him. For a man with nothing to lose, protecting her . . . claiming her as his own, becomes more necessary than his next breath.
I love Sophie Jordan and I will read anything she writes!!! I liked Hell Breaks Loose but sadly I didn't love this book. It started out as something I thought I would absolutely love but it ended up just being okay.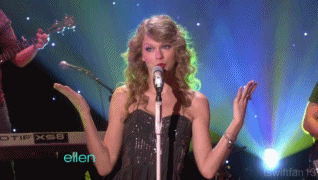 The President's daughter is kidnapped. Grace is being held by a bunch of low life goons. Reid has just escaped prison to kill the man who sent him there. Of course, I don't really need to explain where the story is going from here. It is one of those the enemy of my enemy type stories. Reid has to make it look like he is down for roughing up and then killing Grace. Holding Grace captive is the only way to get his shot to get close to the man who ruined his life. Meanwhile, Grace and Reid find themselves growing very close. I will hand it to Sophie Jordan because she sure knows how to write some very steamy sexy fun times.

Honestly, it was that chemistry between Grace and Reid that kept me reading. Those steamy scenes definitely had me needing to fan myself a couple of times. The rest of the story though felt rushed. I felt like things could have been stretched out just a little bit more. The showdown between Reid and the man who ruined his life was very wham bam thank yon mam. It all went down in the last little bit of book and was over before it even got started. Getting over that part, it was a nice story about rising above your past. I did end up liking Reid and Grace together as a couple. I felt that even though they didn't meet under the most ideal situation that the life and death seriousness of it made it all the more real. They even part ways for a little bit to make sure what they feel is real. Instead of a story about Stockholm Syndrome. I have to agree with Grace on this, when you find a man that looks at you like you brought his soul back to life, gives you happy fun times that rock your world, and would die for you that is a man you hang on to.